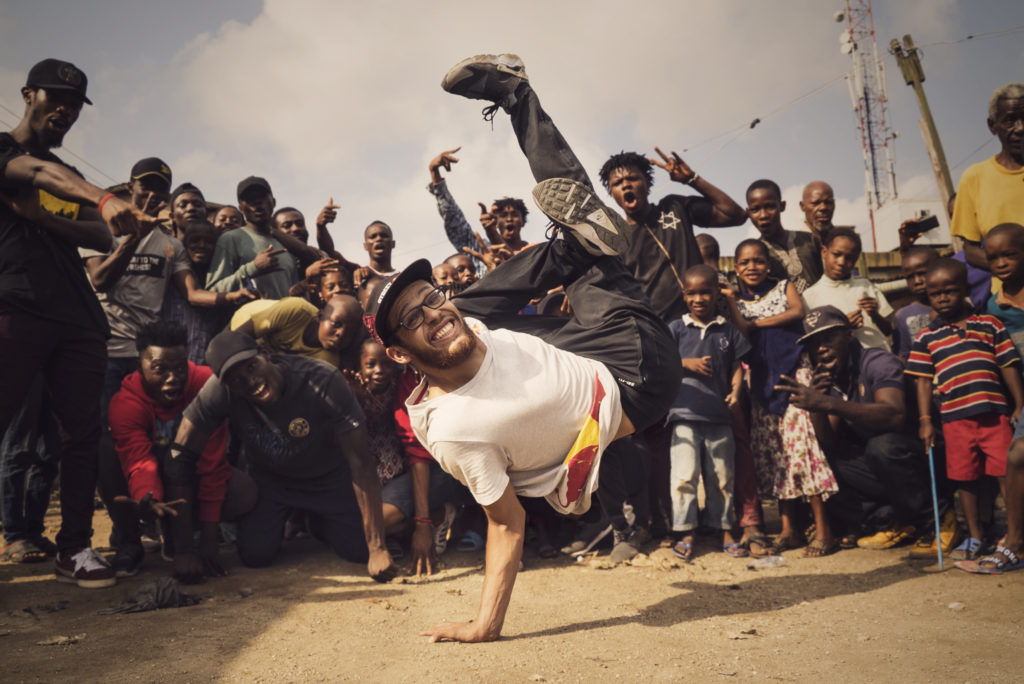 My first taste of filmmaking was through hip-hop, namely breaking. I started dancing at the age of 17, and quickly picked up a camera to shoot my crew and our first battles.
Years went by and I became intimately involved in the culture, as a second-rate dancer, and mainly as a filmmaker. I joined the media style2ouf.com, one of the main online communities for breaking at the time, and started shooting dancers and competitions. Unexpectedly, this took me to more than 35 countries, from USA to Japan, Brazil, China… It has been my film school: I learnt how to produce, how to shoot, how to edit… I made dozens of videos for international dance events including IBE (NL), R16 (KR), Juste Debout (FR), and Red Bull BC One. I got the chance to shoot films with some of my dance heroes (Lilou, Brahim, Neguin, The End…) and also with hidden talents in places like Sudan, Kyrgystan and El Salvador.
I paused this work in 2016, as my career in journalism took off. But I'm currently catching up with it, and developing a couple of ideas. (And I still practice every week!)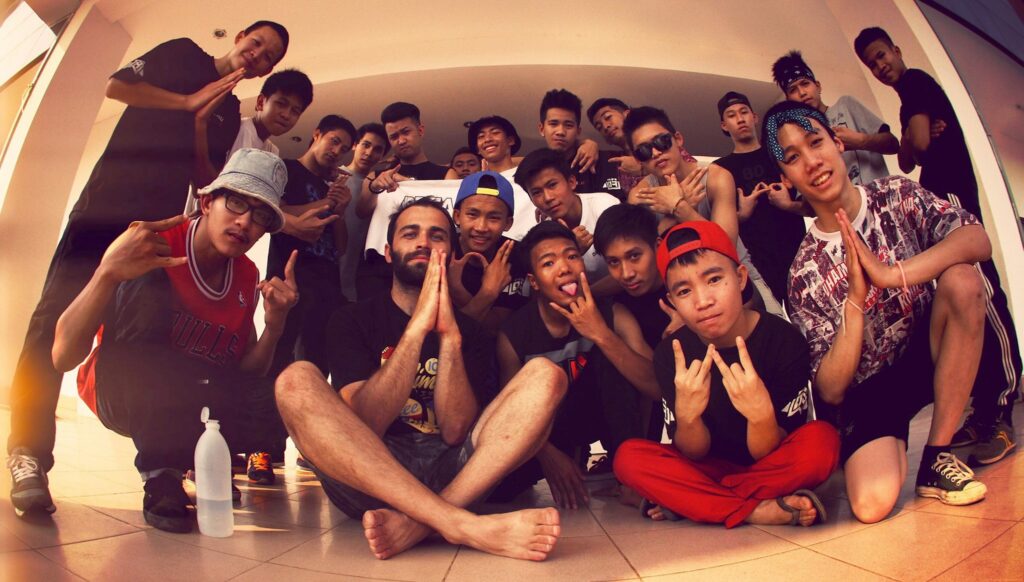 IBE 2010 Promo
My most noticed film is probably the promo for The Notorious IBE Festival 2010. It's a 3 min fictional piece inspired by a Guy Ritchie commercial, and was shot in France, Holland and Korea. It tells the story of a rising B-Boy, and stars a number of legends of the discipline including Hong 10, Benji, Marcio, Mennoh, Niek, Brahim, Neguin, and many more.
↑ "IBE Is Me", 2010 – Directed with SylVNR
---
Selected films
↑ Trailer Chelles Battle Pro 2007
↑ Trailer IBE 2008
↑ R16 Korea 2015 Opening Clip
↑ B-Boy Lilou, dancer without borders (Le Monde, 2017)
Shot in Nigeria
More