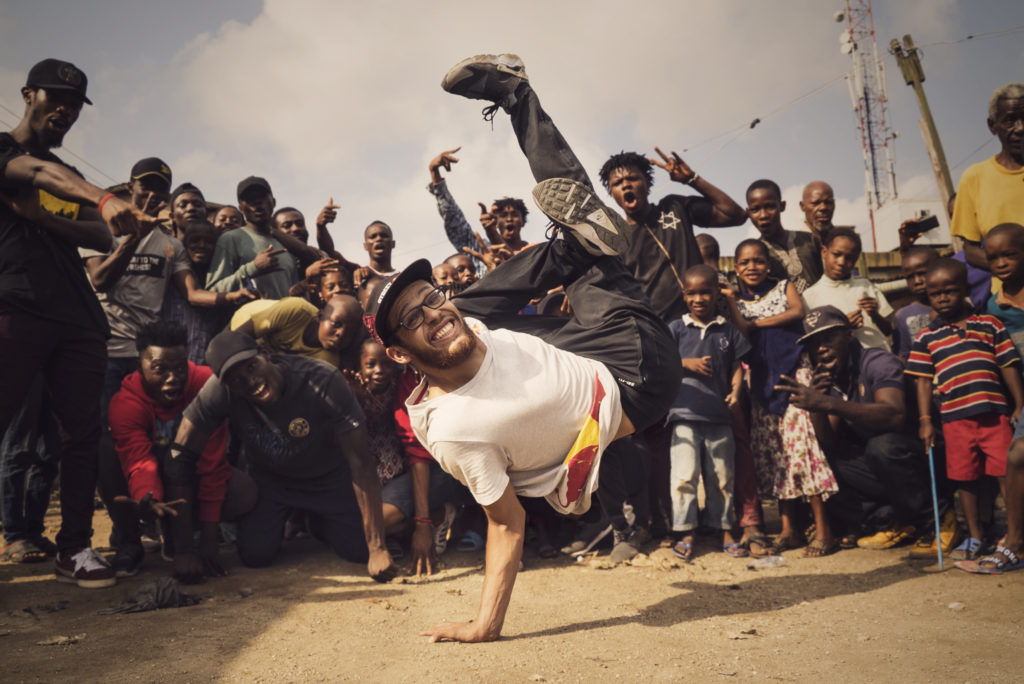 My first taste of filmmaking was through dance, namely the hip hop culture. I started at the age of 17, making videos of my crew. From then and all throughout my twenties, I was intimately involved in this culture – as a second-rate dancer, and mainly as a videographer.
Unexpectedly, this passion took me to more than thirty countries, from USA to South Korea, Brazil, China… I got the chance to shoot some of the world's best dancers, and as well a number of hidden talents, in places like Sudan, Kyrgyzstan or El Salvador. I contributed to several niche online media (mainly Style2ouf.com) and shot videos for international dance events like IBE, R16 Korea, Red Bull BC One and Juste Debout.
The most noticed video I shot is probably "IBE Is Me" (2010), a 3 min fictional short film shot in France, The Netherlands and South Korea. It tells the rise of a young dancer and stars a number of dance legends, including Hong 10, Mennoh, Brahim, Neguin, Marcio, Niek…
Find below a selection of my favorite videos. Making these was my film school: I learnt how to shoot, how to interview, how to edit… And indeed, meeting all these dancers from all over the world, visiting all these places, dramatically widen my horizons.
↑ "IBE Is Me", 2010 – Directed with S. Venere
---
↑ Meet in the Middle – How breakdancing brings people together
14 min short documentary, shot in Qatar
2015

↑ B-Boy Lilou, dancer without borders
7 min portrait, shot in Nigeria
Media: Le Monde Afrique – 2017

↑ Festival R16 Korea Opening video
Client: Cartel Creative – 2015

More